During our workshop within the posters brief we gathered all of our information on got we researched on posters when I stumbled upon this design advertising the play of madam butterfly with the Rising sun flag used as the background.
I've noticed in Western countries the Rising sun flag is often used in design on T-shirts or merchandise that represents Japan because it appears as an interesting design for an audience who has an interest in Japanese culture but to other audiences it can be a controversial subject and could be considered offensive.
The Rising sun flag was first used in the Edo period between 17th and 19th century, it was later used by warlords in world war 2, the flag is a symbol of Japanese imperialism and the colonization of other countries (e.g. China, Korea, Taiwan, The Philippines)  and also The Nanking Massacre, to this day it is still used.
For a few examples a British Rock star Muse uses a rising sun flag


in one of his music videos angering Japanese and Korean viewers then later on re-edited it and released a new music video editing out the flag, another example is Japanese Idol Kyary Pamyu pamyu uses the flag greeting happy new years but angering her Korean fans only making her cancel her tour to Seoul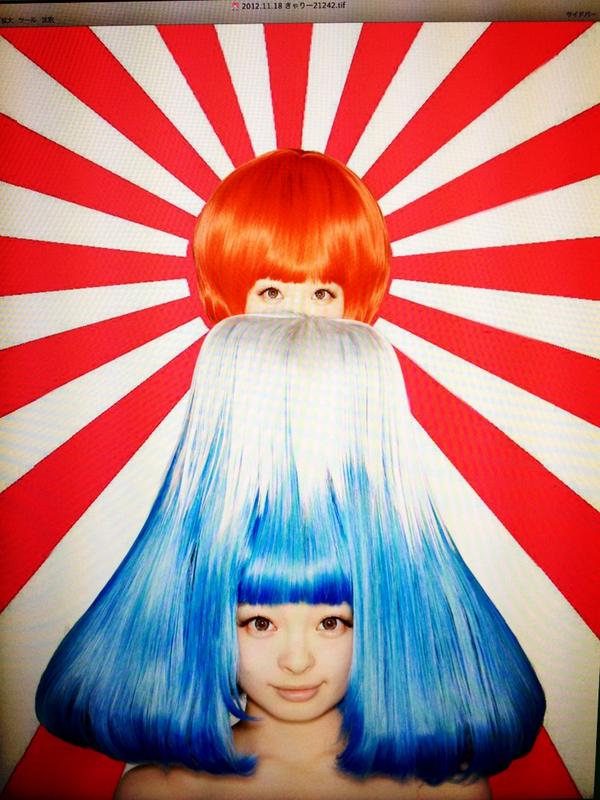 My opinion on the poster is that if you are designing for Japan think about what symbols you're using and research on a symbol before using it due to history.